英語美文短篇 适合闲暇时间阅读的
2019-08-13 15:12:01文/佟垚
英語的语感的好坏关键是在于平时的积累和阅读,小编整理了几篇适合闲暇时间阅读的英語短篇美文,希望对你的语感有所帮助。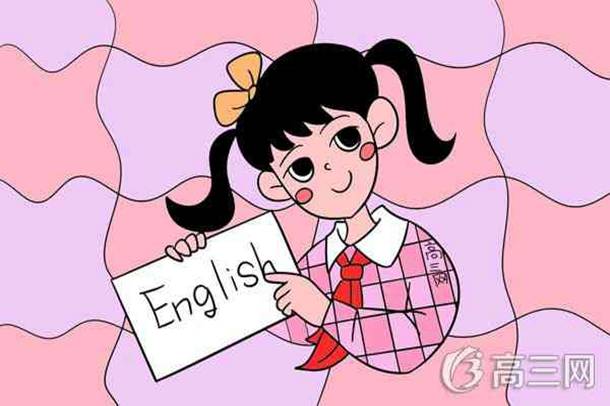 1.Youth 青春
Youth is not a time of life; it is a state of mind; it is not a matter of rosy cheeks, red lips and supple knees; it is a matter of the will, a quality of the imagination, a vigor of the emotions; it is the freshness of the deep springs of life.
Youth means a temperamental predominance of courage over timidity, of the appetite for adventure over the love of ease. This often exists in a man of 60 more than a boy of 20. Nobody grows old merely by a number of years. We grow old by deserting our ideals.
Years may wrinkle the skin, but to give up enthusiasm wrinkles the soul. Worry, fear, self-distrust bows the heart and turns the spirit back to dust.
Whether 60 or 16, there is in every human being's heart the lure of wonders, the unfailing appetite for what's next and the joy of the game of living. In the center of your heart and my heart, there is a wireless station; so long as it receives messages of beauty, hope, courage and power from man and from the infinite, so long as you are young.
When your aerials are down, and your spirit is covered with snows of cynicism and the ice of pessimism, then you've grown old, even at 20; but as long as your aerials are up, to catch waves of optimism, there's hope you may die young at 80.
譯文: 青春
青春不是年華,而是心境;青春不是桃面、丹唇、柔膝,而是深沈的意志,恢宏的想象,炙熱的戀情;青春是生命的深泉在湧流。
青春氣貫長虹,勇銳蓋過怯弱,進取壓倒苟安。如此銳氣,二十後生而有之,六旬男子則更多見。年歲有加,並非垂老,理想丟棄,方墮暮年。
歲月悠悠,衰微只及肌膚;熱忱抛卻,頹廢必致靈魂。憂煩,惶恐,喪失自信,定使心靈扭曲,意氣如灰。
无论年届花甲,拟或二八芳龄,心中皆有生命之欢乐,奇迹之诱惑,孩童般天真久盛不衰。人人心中皆有一台天线,只要你从天上人间接受美好、希望、欢乐、勇气和力量的信号,你就青春永驻,风华常存。 、
一旦天線下降,銳氣便被冰雪覆蓋,玩世不恭、自暴自棄油然而生,即使年方二十,實已垂垂老矣;然則只要樹起天線,捕捉樂觀信號,你就有望在八十高齡告別塵寰時仍覺年輕。
2.If I Rest,I Rust 如果我休息,我就会生锈

If I Rest, I Rust
The significant inscription found on an old key---"If I rest, I rust"---would be an excellent motto for those who are afflicted with the slightest bit of idleness. Even the most industrious person might adopt it with advantage to serve as a reminder that, if one allows his faculties to rest, like the iron in the unused key, they will soon show signs of rust and, ultimately, cannot do the work required of them.
Those who would attain the heights reached and kept by great men must keep their faculties polished by constant use, so that they may unlock the doors of knowledge, the gate that guard the entrances to the professions, to science, art, literature, agriculture---every department of human endeavor.
Industry keeps bright the key that opens the treasury of achievement. If Hugh Miller, after toiling all day in a quarry, had devoted his evenings to rest and recreation, he would never have become a famous geologist. The celebrated mathematician, Edmund Stone, would never have published a mathematical dictionary, never have found the key to science of mathematics, if he had given his spare moments to idleness, had the little Scotch lad, Ferguson, allowed the busy brain to go to sleep while he tended sheep on the hillside instead of calculating the position of the stars by a string of beads, he would never have become a famous astronomer.
Labor vanquishes all---not inconstant, spasmodic, or ill-directed labor; but faithful, unremitting, daily effort toward a well-directed purpose. Just as truly as eternal vigilance is the price of liberty, so is eternal industry the price of noble and enduring success.
譯文: 如果我休息,我就会生锈
在一把舊鑰匙上發現了一則意義深遠的銘文——如果我休息,我就會生鏽。對于那些懶散而煩惱的人來說,這將是至理名言。甚至最爲勤勉的人也以此作爲警示:如果一個人有才能而不用,就像廢棄鑰匙上的鐵一樣,這些才能就會很快生鏽,並最終無法完成安排給自己的工作。
有些人想取得偉人所獲得並保持的成就,他們就必須不斷運用自身才能,以便開啓知識的大門,即那些通往人類努力探求的各個領域的大門,這些領域包括各種職業:科學,藝術,文學,農業等。
勤奋使开启成功宝库的钥匙保持光亮。如果休?米勒在采石场劳作一天后,晚上的时光用来休息消遣的话,他就不会成为名垂青史的地质学家。著名數學家爱德蒙?斯通如果闲暇时无所事事,就不会出版數學词典,也不会发现开启數學之门的钥匙。如果苏格兰青年弗格森在山坡上放羊时,让他那思维活跃的大脑处于休息状态,而不是借助一串珠子计算星星的位置,他就不会成为著名的天文学家。
勞動征服一切。這裏所指的勞動不是斷斷續續的,間歇性的或方向偏差的勞動,而是堅定的,不懈的,方向正確的每日勞動。正如要想擁有自由就要時刻保持警惕一樣,要想取得偉大的,持久的成功,就必須堅持不懈地努力。
3.Many people believe that they will be happy once they arrive at some specific goal they set for themselves. However, more often than not, once you arrive " there" you will still feel dissatisfied, and move your " there" vision to yet another point in the future. By always chasing after another "there," you are never really appreciating what you already have right "here." It is important for human beings to keep soberminded about the age-old drive to look beyond the place where you now stand. On one hand, your life is enhanced by your dreams and aspirations. On the other hand, these drives can pull you farther and farther from your enjoyment of your life right now. By learning the lessons of gratitude and abundance, you can bring yourself closer to fulfilling the challenge of living in the present.
譯文:
許多人都相信,一旦他們達到了自己所設定的某個特定目標,他們就會開心、快樂。然而事實往往是,當你到達彼岸時,你還是不知足、不滿意,而且又有了新的彼岸--新的幻想和憧憬。由于你總是疲于追逐一個又一個的彼岸,你從未真正欣賞、珍惜你已經擁有的一切。不安于現狀的欲望人皆有之,由來已久,但重要的是要對它保持清醒的頭腦。一方面,你的生活因爲夢想和渴望而更加精彩。另一方面,這些欲望又使你越來越不懂得珍惜和享受現在擁有的生活。假如你能懂得感恩,學會知足,你就接近實現生活在現實中提出的要求。
4.Once learning stops, vegetation sets in. It is a common fallacy to regard school as the only workshop for the acquisition of knowledge. On the contrary, learning should be a never-ending process, from the cradle to the grave. With the world ever changing so fast, the cease from learning for just a few days will make a person lag behind. What's worse, the animalistic instinct dormant deep in our subconsciousness will come to life, weakening our will to pursue our noble ideal, sapping our determination to sweep away obstacles to our success and strangling our desire for the refinement of our character. Lack of learning will inevitably lead to the stagnation of the mind, or even worse, its fossilization, Therefore, to stay mentally young, we have to take learning as a lifelong career.
譯文:
一旦學習停止,单调贫乏的生活就开始了。视学校为汲取知识的唯一场所是种常见的谬误。相反地,學習应该是一种无终止的历程,从生到死。由于世界一直快速地在变动,只要學習停顿数日就将使人落后。更糟的是,蛰伏在我们潜意识深处的兽x本能就会复活,削弱我们追求高贵理想的意志,弱化我们扫除成功障碍的决心,而且扼杀我们净化我们人格的欲望。缺少學習将不可避免地导致心灵的停滞,甚至更糟地,使其僵化。因此,为了保持心理年轻,我们必须将學習当作一生的事业。